"God's Love and Grace"
< A TOOL FOR NURSING HOME MINISTRY >
Special thanks:
The coloring pages of this book
(the even numbers)
are compliments of
Kingdom Bloggers.
Visit them at bloggersforthekingdom.com
PLEASE NOTE!
The message of the left pages (odd numbers) and the right pages (even numbers) of the coloring book are designed to go together. Therefore, please download and use the pages in the pairs as they are presented below between the green horizontal lines
(Naturally, the front cover and info page are an exception.)
Thank you.
For some pointers on taking your pencil coloring to a new level, check out this youtube video:  PencilStash

Front Cover and Information Page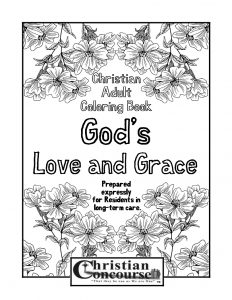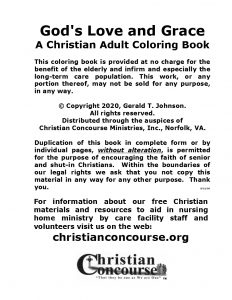 ---
God Loves Us.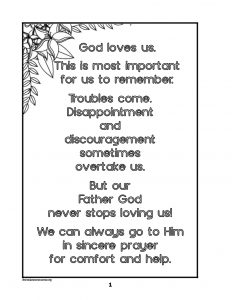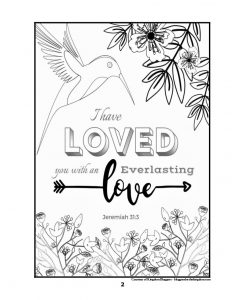 ---
When We Trust God…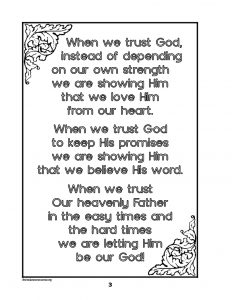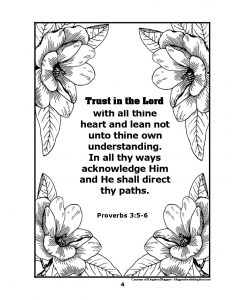 ---
Our Father In Heaven…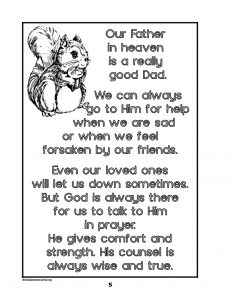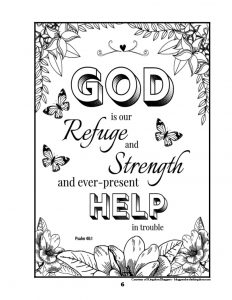 ---
As We Walk with Jesus…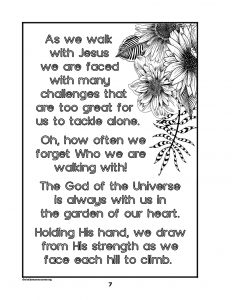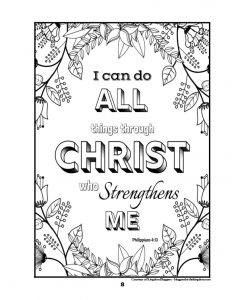 ---
Listen to the Stars…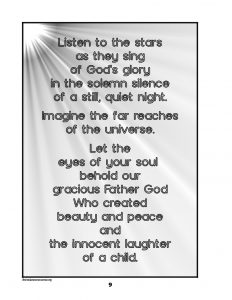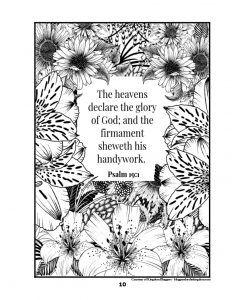 ---
God Cares for His Children.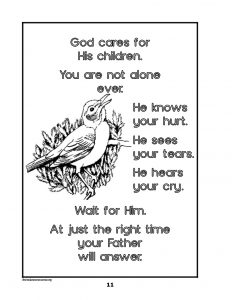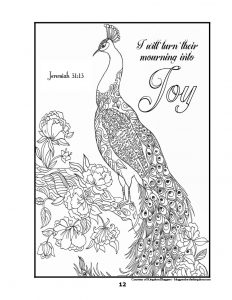 ---
Courage…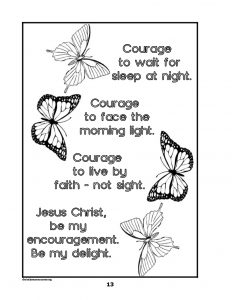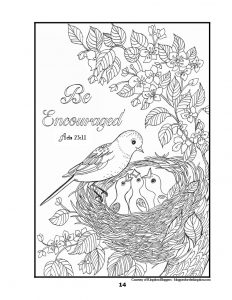 ---
Let Your Light So Shine…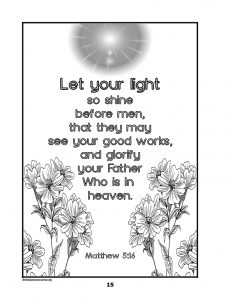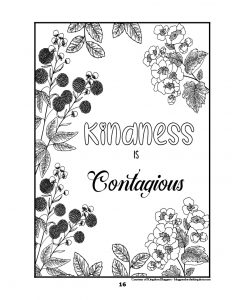 ---
Joy…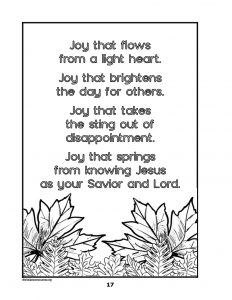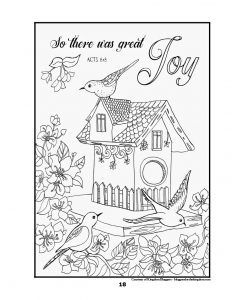 ---
When We Walk with the Lord…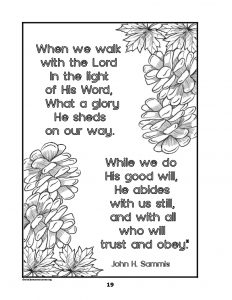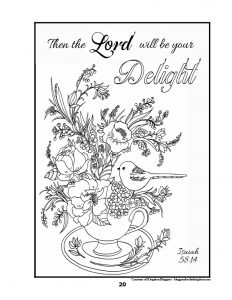 ---
Consider…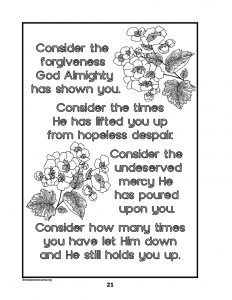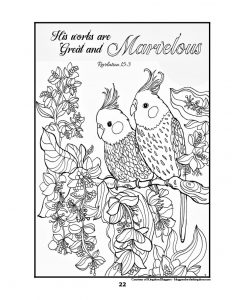 ---
If You Want to Know…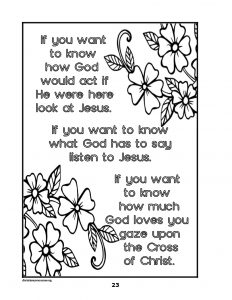 ---
Heavenly Father…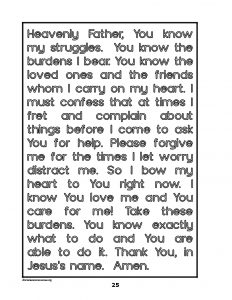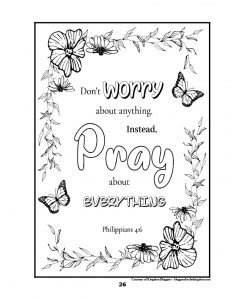 ---
God Knows…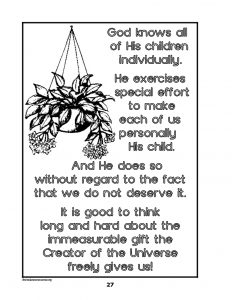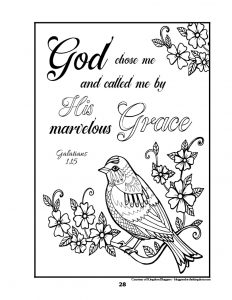 ---
The Commandment of Jesus…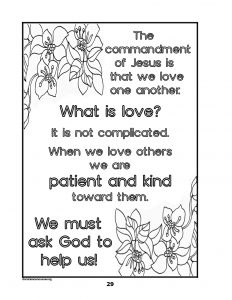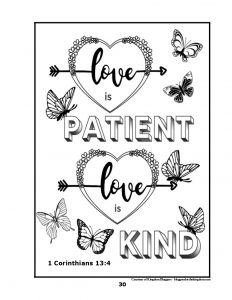 ---
No Matter…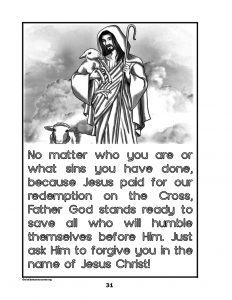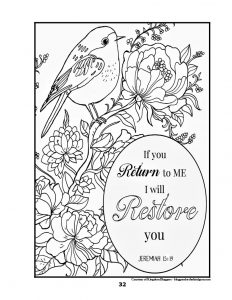 ---
One May Ask…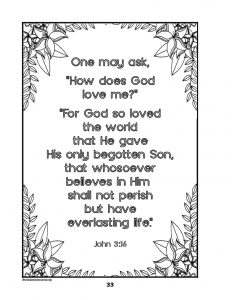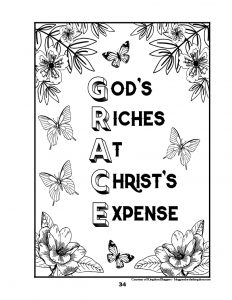 ---
Special thanks again:
The coloring pages of this book
(the even numbers)
are compliments of
Kingdom Bloggers.
Visit them at bloggersforthekingdom.com
This coloring book is dedicated
to the glory of Jesus Christ.
It is our sincere prayer
that this work be a blessing
in strengthening
the faith of His saints,
especially in use as a tool
for nursing home ministry.