What Is a Program?
A program is a regularly scheduled, on-going procedure, service or activity performed for the benefit of long-term care facility residents.  They may be scheduled yearly, bi-annually, quarterly, bi-monthly, monthly, weekly, etc.  Programs are at the heart of ministering to the needs of residents because they are organized and designed and scheduled in advance to do just that.  Programs are the most effective and efficient manner for bridging between the community and the facility population.  Programs give the volunteer a framework for their service so that time and resource commitments are predictable and manageable.  Having a prescribed program in a nursing home helps the organizers when recruiting volunteers.  By defining a program of activity, the volunteer, the activity director and the resident are shielded from unrealistic expectations.

All activity directors are skilled in "Programming."  In fact, it is a field of study which some have college degrees in.  Go to the activity director at the facility in which you volunteer and get assistance in setting up and improving your program.

In the following information we provide a brief definition and some tools for several programs which are popular in care facilities.

---
Care Package Program
Although normal supplies are adequate, the residents of long-term care facilities, especially nursing homes and assisted living facilities, could often use personal items and clothing.  There are many opportunities here for small groups and local churches to be a blessing in a tangible way to these sweet people.  Below is a flyer you can download and use to promote the "care package program."  On it is the list of items approved by activity directors to bring to the facility.

There are a number of ways you can go about sharing your gifts.  Of course, you will need to contact a local facility to coordinate your intentions with the activity director.  You can accumulate them and take them gift wrapped for Christmas or monthly birthday parties.  Label each gift-wrapped package with a tag identifying the content. Also, you can deliver them loose to the activity director at a facility near you for them to distribute at their discretion.  See below for a ".pdf" version of the flyer.

Care Packages For Your Friends At Local Nursing Homes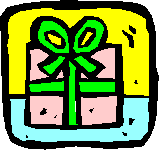 Help show these sweet people that they are not forgotten! Pick up some of the items from the list below on your next trip to the store. Call your local nursing home, make arrangements with the activity director and deliver your gifts with a big smile!
| | | |
| --- | --- | --- |
| Combs / Brushes | Wrapping Paper | Cellophane Tape |
| Regular Socks | Warm Socks | Ribbons |
| Lotion | After Shave | Deodorant |
| Tone / Dove Soap | Small Cologne | Toothpaste |
| Jewelry | Polident | Lap Blankets |
| Puzzles | Change Purses | Blush (Rose) |
| Nail Polish | Scarves | Emery Boards |
| Polish Remover | Slumber Caps | Mouth Wash |
| Hair Rollers | Panti-Hose | Knee-hi's |
| Stationary | Writing Pens | Powder |
| Audio Tapes | DVD's | Shampoo / Rinse |
| Lg. Print Bibles | Note Pads | Small Kleenex |
| Hair Tonic | Gloves | Wallets |
| Baby Dolls | Ethnic Baby Dolls | Stuffed Animals |
For a ".PDF" version of our "Nursing Home Care Package Flyer" click here:  Nursing Home Care Package Flyer
---
Horticulture Therapy
Horticulture therapy (or garden therapy) is helping care facility residents to work with or be around living plants and gardens of all sorts and sizes, indoors and outdoors. The range of plants with which the volunteer could work would include small potted vegetables and ornamentals, cut wildflower bouquets, raised planters (for wheelchair access) on outside patios, flower beds in courtyards, and complete vegetable gardens on the grounds of the facility.

It would be best if the volunteer had some education or successful experience in whatever level of horticulture they wish to pursue with the residents. If that is not the case, the volunteer would need, at least, to be willing to read and follow the instructions of a good book on the subject. Let us note here that the type of horticulture therapy should be chosen in the light of the interests of specific residents. In the same vein, it is best when the program is designed to keep the residents closely involved with the complete process, giving them hands-on opportunities as much as possible. There may even be the occasion for the resident to supervise the activity in the light of their past experience with plants.

For training classes, resources and ideas in fashioning a horticulture therapy program, contact your community garden club or a local lawn and garden center or nursery.

In the Hampton Roads area, the "Master Gardeners" volunteer program of Virginia Cooperative Extension provides excellent training for those seeking more formal instruction. They can be reached at (757) 683-2816. The Norfolk, VA Master Gardner program's website is www.nmgv.org.

There are "Master Gardener" programs associated with colleges in many places throughout the United States. The Virginia State organization of "Master Gardeners" has a website at: https://ext.vt.edu/lawn-garden/master-gardener.html

---
Pet Therapy
Pet therapy, or animal assisted therapy, is recognized by professional care-givers as a program which has great benefits to residents of care facilities. It is remarkable to see the change come over the elderly nursing home residents' faces when the animals visit. For many of the residents who are limited to a wheelchair and their imaginations, the distractions like the ones the animals provide are the highlights of their day. Think, for a moment, how you would feel, as a lifelong friend to animals, to be bed bound and have no contact with pets of any kind. You would be VERY happy to have someone stop by your bed with their dog or cat that you could look at and pet. Most activity directors would be thrilled to have faithful pet therapy volunteers. Visits can be made any day of the week and at any time of the day except mealtimes. So it is easy to fit this volunteer program into your schedule.

If you have invested in professional obedience school for your dog, it only takes a couple of hours a month to put that training to work bringing good cheer to others. What a great way to let your dog do something besides lying around the house and eating. Most friendly dogs LOVE to be petted by other people and show off their trick repertoire for a treat. Your dog will have fun and SO WILL YOU!!!

Dogs do not have to be purebred; they just have to be well-groomed, clean, controllable, and have an owner who is willing to volunteer some time. Cats are also very popular with the elderly. Baby goats, goslings, rabbits, and even turtles have been brought by children to nursing homes for very successful pet therapy sessions.

If you have a dog, ask yourself these simple questions:
Does my dog love people?
Does my dog like to be petted?
Does my dog have a sweet disposition?
Is my dog well-mannered, not jumping up on people?

If your answer is "Yes" to each of these questions, then there probably is an activity director at a local care facility who would love to talk to you! There is a place in pet therapy for all dogs, both big and small, mixed breed and pure bred, show dog or house dog.

As a practical consideration, pet therapy must always be done with the immediate accompaniment of designated care facility staff. In addition, there are organizations which provide specific training and registration for the therapy dog and its owner. For more information, contact a local canine training center, or communicate directly with the one of the certifying organizations you will find with a search for "therapy dogs" on the web.

---
Care-giving One-On-One
or…"Personal Visits" or…"Individual Ministry"
A "One-On-One" program is just that: a volunteer going to see residents one at a time. Sometimes this involves just one resident per visit to the facility, while other volunteers prefer to visit several, one at a time, per visit. Sometimes, a volunteer will be involved with only one resident, period. It is important for the volunteer to work closely with the activity director in tailoring this type of program to the needs of specific residents.

"One-On-Ones" is the program of choice for many Christian volunteers. It seems that some are specially gifted in this type of intimacy . . . they thrive on giving it and the residents greatly appreciate getting it. As Christians, we know that this is mature love, or charity, in its purest form. It is an unselfish, thoughtful sharing of time, attention, compassion, respect, touch, patience and kindness.

A volunteer giving residents personal concern and compassion, specifically directed toward them as individuals, is at the center of all care facility ministry. Entertaining a group is good. Performing for audiences in care facilities is meaningful and meets a need. Whatever the skills and talents are that we take to a nursing home, our presence provides valuable, irreplaceable input. And the exercise of the skills and talents on behalf of those who are hurting and lonely should be a function of our empathy and feeling for their needs.

No matter what type of volunteering we do in a long-term care facility, we will inevitably find ourselves in circumstances where we are one-on-one with a resident. Whether we are comfortable or not with this type of interaction, there are several things we will benefit from if reminded of them. In the following paragraphs is information from other sources which deal with many of the issues and circumstances faced in one- on-one settings.

Tips On Visiting Friends and Relatives
(This section copied from a pamphlet published by the American Health Care Association.)
What do you think life would be like if you were living in a nursing home? You might be conscious of being physically removed from your familiar home and community. You might feel lost, unsure of how you will adjust to this new place. You may feel that you've somehow been rejected.

During this time of transition, the need for human interaction is especially important. Maintaining ties with friends and family helps to assure the new resident that he or she has not been abandoned, that important relationships will continue just as they did outside the nursing home.

You, as the visitor, may feel anxious at the thought of visiting a long-term care setting. "Nursing homes depress me," many people say.

At first, the sight of so many elderly people who have suffered some form of disability may be upsetting. But you must learn to look beyond the physical appearances. Think of each resident as an important individual who has lived a long and full life, and whose uniqueness does not depend on physical appearance.

You may be bothered by those who appear to be confused or disoriented. Keep in mind that these people can be reached by simply holding their hands and looking into their eyes. Even a person in the later stages of Alzheimer's Disease will still respond to tenderness and affection.

As you make plans to visit someone living in a nursing home, remember that the facility is that person's home, and you should show the same sort of respect you showed when the resident lived outside the facility. Call and ask what time is convenient for you to pay a visit. A resident may feel more energetic or sociable at certain times of the day. Or he/she may simply have other plans. In addition, he/she will have that visit to look forward to, which extends the pleasure. Most facilities have very liberal visiting hours lasting 10 to 12 hours during the day. Be sure to check on these hours before you visit so you don't interrupt meals, bath-times or other regularly scheduled events. Some nursing homes encourage visitors to join residents at mealtimes. If you decide to do so, you should expect to pay for your meal.

One word of caution about visiting: there is a tendency to "promise a rose garden" and be unable to deliver. Do not promise to visit and not come. If you cannot keep an appointment, call in advance and immediately suggest an alternate time.

When you and your friend or relative are planning your visiting times together, look over your schedule carefully and realistically. Decide how much time you can spend each week or month. Realistic planning avoids disappointment for the resident and feelings of guilt or anger for you.

Who Should Visit?
Anyone who was important to the resident outside the facility [as well as willing volunteers], should visit him/her in the nursing home, children included. Young children rarely react negatively to aging or sick individuals. On the other hand, teenagers and older children may need some time to adjust. Staff members, particularly activity directors, can be helpful in aiding this process.

Planning for the Visit
Some people feel that they don't know what to do during a visit to a nursing home. In this case, simply ask yourself what activities you enjoyed with this person outside the nursing home. Did you listen to music together? Did you play cards? Did you watch old movies? There is no reason you can't continue to share these same activities in the facility. And there are many other activities that you can try to help make visits rich and interesting.

One idea which is always very therapeutic is to bring the family pet to the nursing home. The benefits to the elderly of contact with animals is widely acknowledged. Seeing the family pet would be especially uplifting. Be sure to contact the administrator in advance to make arrangements.

If you videotape family events – graduation ceremonies, little league games, school plays, and the like – make arrangements to show the videos to the resident if he/she cannot attend these events. This will give him/her a better sense of contact with family and the outside world. Showing the resident family photographs will serve the same purpose.

Or why not treat the new resident (female) to a manicure or fix her hair? This sort of physical contact is very important to the nursing home resident. And your acknowledgment of her concerns about her physical appearance will mean a great deal as well.

Elderly people often have difficulty writing letters. You can have a very productive visit by taking dictation from the resident. And the resident will most certainly receive mail in return, which he/she will cherish more than you can imagine.

If the resident is a fan of games, bring along your checkers or chess set, scrabble board, or deck of cards.
And when you're at a loss for ideas, check with the facility's activity director. They will likely provide you with a whole list of ideas and possibly materials with which to work. (See the "Games and Activities" section in this handbook.)

The Visit
When people come to visit you, they come to the door and knock or ring the bell. A resident room in a nursing home is an individual's home. Knock before entering and ask permission to enter. If the resident is unable to respond, then announce yourself before walking in.

Greetings usually involve some sort of physical contact. You shake hands or hug or kiss. Touching tells us that we are accepted, human, and desirable. Staff members try, of course, to provide affection, but they can never fill the shoes of the family and friends of the resident. Once in the room, make some form of physical contact unless it is absolutely inappropriate.

A Note on Visiting a Comatose Resident
There are some instances in which you may think visiting is pointless. Visiting is never pointless. Even if a resident is comatose, you should continue visiting. No one knows exactly what senses remain in a comatose person; however, we do know that hearing is the last sense to disappear. Visit, announce yourself, and touch the comatose person as you always have. Then you can sit by the bedside and hold the resident's hand, stroke the forehead or whatever is comfortable for you. You can even talk quietly, or read the Bible, since the resident may hear exactly what you are saying.

Visits Outside the Nursing Home
Many residents are able to leave the facility for a meal, a day, a weekend, or a vacation. And these sorts of outings mean a great deal to them. Visits outside the nursing home reinforce the fact that the resident is still a vital part of family and community. In addition, it may reinforce the benefits the nursing home affords. The difficulty of bathrooms and steps that are not designed for handicapped people will become readily apparent.

If you are considering taking a resident out of the nursing home, plan first with the resident. Then be sure to tell the staff, so they can have medicines and special equipment ready. It is wise to give a week's notice if any special arrangements need to be made.

Visiting should be pleasant and enjoyable for family, friends and nursing home resident. Plan ahead, involve the resident, and above all: don't let his/her "nursing home resident" status interfere in the wonderful relationship you have always enjoyed.

Ideas for One-On-One Activities with Residents.
(Taken from the web site of the American Health Care Association and from material compiled by Phyl Gordan in "The Adopt-A- Grandparent Girl Scout Patch Program," used by permission.)

Take note of special occasions like Saint Valentine's Day, Mother's and Father's Days, holidays, and birthdays. Mail can double as decorations for the resident's room. Select bright, colorful note cards, scenic postcards or page-a-day calendar classics they will enjoy seeing on their walls.

Choose one topic concerning the elderly and read newspaper articles and/or magazine articles on this topic. Discuss this topic with the resident.

Find out what country the resident comes from (or his/her ancestors) and plan a discussion around that country.
Discuss your family name and share interesting findings about it. If possible, ask the resident to share the story of his/her family name.

Teach a resident a craft, e.g., drawing, painting, clay sculpture, pottery, graphics, macrame. Consider their physical and mental limitations.

Make a grocery list including prices for one meal. Discuss cost of food now and "back then" with the resident.

Ask the resident what invention during his/her time meant the most to him/her. Discuss with them what the world might be like after the year 2050.

Learn several songs from the period between 1920 and 1960. Sing them and/or play them on an instrument for the resident. Encourage them to join in singing. Ask him/her to name some of his/her favorite songs.

Ask the resident about his/her childhood Christmases.

Have a picnic indoors with an outdoor centerpiece.

Learn some exercises that the resident can do and teach him/her to do them.

Make a time capsule and give it to him or her to be opened in a year. Be sure the resident contributes to the capsule.

With the resident, invent and make a toy that will teach a small child to count or learn his ABC'S.

Find out what his/her hobbies or special interests were/are, and discuss them.

Bring large print books from the public or church library and return them (a great way to help the confined reader!).

---
Church Services
Many care facility residents feel deeply the need for gathering with other believers in a fashion similar to the memories they hold dear from their experiences in their home church. They want to sing the old hymns and choruses they learned years ago. They want someone to pray with them for their needs and concerns. They want someone to share with them encouragement and exhortation from God's Word. In simple terms, they usually feel like they have "been to church" if the program provided by volunteers includes a song service, prayer and a short sermon. Solo singing is especially enjoyed.

We have witnessed many different styles of conducting care facility church services. Most are rewarding and enriching to the spiritual lives of the residents. And most conform to the basics listed in the previous paragraph: a song service, prayer and a short sermon. We encourage you to be creative and enthusiastic in your efforts to meet this great need in the lives of the residents to whom you minister. Here is a description of how we, at Christian Concourse, have done church services in nursing homes over the years, realizing that many other formats will serve just as well.

Our Goal
Christian nursing home residents share a spiritual need with everyone else: they need encouragement in their faith in Jesus Christ. To this end (using songs, poems, Bible readings, prayers, exhortations and sermonettes) we try to include in our "Church Services" the following four ingredients:
– Remind them of the faithfulness of Jesus Christ.
– Encourage them in their faith in Him.
– Tell them the "Old, Old Story" over and over again!
– Pray with them.

Setting Up
My wife and I conduct the services together whenever possible. It is good to get to the facility early, in order to help assemble residents whom you know want to participate. On weekends, often there are no facility staff members available to assemble the residents for you. Therefore, it is good if you minister with a group, several of whom are assigned this task. It is also important to have a staff member (preferably) or several in your group who sit among the residents and tend to their needs during the service.

We carry into the facility a portable amplifier (a little bigger than a shoe-box), a wheeled briefcase, and a music stand. The music stand folds up into its own carrying case and serves in the place of a podium to hold songbooks so our hands will be free. Many facilities have podiums, but some do not.

Our choice for the amplifier is small but powerful, a little bigger than a shoe-box. It has  twin microphone jacks, an input for a feed from a tablet with all our music on it in .mp3 format, all the necessary controls and plenty of amplification for any care facility room. We use two hand-held microphones.

The briefcase contains the materials which we may use during any given service: volumes of inspirational poetry, Bibles, devotional materials, two three-prong extension cords, two hand-held microphones, and extra copies of our hymn booklets, scripture booklets, music CDs and DVDs.

Opening the Service
We always begin the service with an enthusiastic greeting. We introduce ourselves and the ministry of Christian Concourse briefly for new residents and for those who have met us but may not remember our names. We tell the residents what it is we have come to do: to encourage them in their faith in Jesus Christ. And encourage them in their faith in Jesus Christ is precisely what it is we do in the process of the service, because most of those who willingly participate in a care facility church service have already, according to their understanding, placed their faith in Jesus Christ. At the same time, somewhere in the course of every service we conduct, we will quote John 3:16, encouraging anyone who has not already done so, to ask the Lord to forgive them of their sins and place their faith in Him.

In the opening of every service, we pray. In the prayer we thank God for the opportunity of being there. We thank the Lord for our friends who have gathered with us; we ask the Lord to encourage each one in their faith in Him and minister to each one of us according to our needs.

The Song Service
Following the opening of the service, we begin singing. We use a series of hymns usually taken in sequence from one of our hymn booklets, (these are produced by Christian Concourse and available for free by request from facility staff or volunteers). The CDs, both with 27 old fashioned hymns, in either instrumental or vocal versions, are made to be used with the song booklets which are designed specifically for use in nursing home ministry.

A word about the songs you select: though the residents enjoy any type of singing, our experience is that they greatly appreciate the old hymns which they are most likely to remember the words to. No matter what style of music you prefer to use, it will be a blessing, but we suggest that you not forget to include some of the old songs for them to sing along with too. If you give songbooks to the residents, they should be large print, and you will need to wait patiently for each one to find the next selection. Remember this, your tastes for music are not as important as the residents' needs.

When we sing, we do so with much feeling and enthusiasm and energy. We do everything we can to encourage the residents to sing with us and clap their hands to the faster tunes if they are able and are so inclined. Often, we comment on the songs, before or after singing them, regarding their message and their relevance to them in their situation. As often as possible, we try to tie together our sermonette with the message in the song that we use to precede or follow it.

Occasionally, a facility will have songbooks which their residents are accustomed to using. You can offer them choices, keeping in mind, though, that it is better to allow them to decide for themselves what to use for their song service. Sometimes, a facility has a resident who is expected to play the piano for the service. Sometimes, you will be asked to lead songs which you did not prepare for. In every case, you will need to be as obliging and good natured about it all as possible. We try to think of it this way: it is the Lord who does the blessing and the ministry in our service; and we don't want to get between Him and the residents' hearts with our inflexibility.

As mentioned previously, Christian Concourse Ministries, Inc. publishes large-print booklets called "Favorite Hymns of Grace" and "Hymns of Our Redeemer."  Each of them includes 27 all-time favorite gospel hymns and three pages of large print scripture and a summary of the Gospel. With the hymn book, we have produced a CD set of one comprised of instrumental accompaniment and the other using the instrumentals with vocals.  Both have on them all the songs in the same order they are in the hymn booklets. As our resources allow, they are provided without charge to anyone requesting them. If you are interested, contact us today.

Another source for sing-along tapes and large-print songbooks is The Sonshine Society, P.O. Box 327, Lynnwood, WA 98046-0327, phone (425) 353-4732. There are other cassette tape and CD recordings available that may meet your needs just fine. Some are a "split-track" recording with which you can use just instrumental music or have singing backup by adjusting the left and right speaker output on your player.

Poetry
Often, strategically placed between songs, we will read a poem or a short inspirational devotion which enhances the sermonette in some way. Many residents look forward to this with keen appreciation for the poetry and its message. We have included several poems that you may find appropriate for your service in the next chapter of this handbook. Another good source for Christian poetry is the website of Christart at https://www.christart.com/poetry/ .

Prayer
As mentioned above, we pray in the opening of each church service we conduct in care facilities. This is formally called an invocation. At the end of each church service we also pray. This is formally called a benediction in which we again ask the Lord to touch and strengthen hearts and thank Him for the blessings we have received. In our prayers, we often ask the Lord to forgive us of our sins, to lift suffering off those who are hurting and to save the souls of those we each may know who are lost. We consider these prayers to be vital "bookends" to our efforts.

On occasion, it is obviously appropriate to pray in the middle of the service. This prayer may be a way to draw the audience back into a worshipful attitude after some disruption or distraction. Or we may pray for specific needs that we are aware of in our group. In some cases, residents will pass along to us prayer requests and the names of those in the hospital or those very ill and in bed.

At some point in our prayers during the service, we are careful to pray for the staff of the facility and for the residents who were not able to make it to the service. God is good, and He gracefully responds to the prayerful faith in our cry, and the faith in the hearts of our audience, for His intervention on their behalf.

Sermonette
After prayer and singing and poetry, we "preach." The message is not a long, drawn out dissertation on systematic theology, but rather a short sermonette that varies in length from 5 to 20 minutes long, depending on the type of audience and the situation. We use down to earth illustrations of Biblical truths that are universal yet relevant to the circumstances and experiences unique to the group we minister to. This takes some consideration . . . experience is the best teacher. We try to look at our audience. We consider what they have been through in their lives. We consider the state in which they find themselves now. We consider how long many of them have been faithfully walking with Jesus! In this light, we make a concerted, determined effort to strengthen their faith in Him with our words – from our heart.

The following are three examples of the type of material we use in the sermonette. For more examples visit the "Downloadable Resources" section on this website.
Sermonette Sample One: "God Strengthens!"
"At my first answer no man stood with me, but all men forsook me: I pray God that it may not be laid to their charge. Notwithstanding the Lord stood with me, and strengthened me, . . . ." 2 Timothy 4: 16-17 (KJV).

Often, we feel deserted and betrayed by others. Paul certainly felt this way. He is writing this letter to Timothy, a beloved student. From a dark, damp, cold Roman prison cell, Paul awaits execution. During the trial he had no one to help him defend himself before the Emperor. The charge, the verdict, and the sentence were unjust. He was going to pay with his head for trying to help folks avoid hell! And he was just being obedient to what the Lord had called him to do! Think about it . . . after all Paul had done for so many people . . . and how faithfully he had served Jesus for all those years! Now he was going to be executed for it. If anyone ever had a reason to get mad at God, Paul did. BUT, instead of getting mad at God, he leaned more heavily upon Him. And what did the Lord do? Commute the death sentence? Destroy the Emperor? Confuse Paul's accusers? Help Paul escape from prison? No. What DID the Lord do? He stood with Paul, because Paul kept his heart open to Jesus. He loved Jesus. And he never stopped loving Jesus, no matter what. And what else did the Lord do? He strengthened Paul! The God of the universe not only kept Paul company through his trial, He also gave him the possession of strength inside, of personal fortitude, of supernatural calm in the storm!

Oh! How often this is unlike my response to the troubles of life! I'm subject to get upset with God and everyone around me if things get too bad. But, like Paul, when I lean on Jesus in the storm, when I call on Him, instead of blame Him, He always comforts me with the reassurance of His presence and with the strength to keep my peace and joy in the thick of it all. This is not theory or cold theology. This is not fables and dreams. The experience of His strength imparted to us is real and vital and available to us all, all the time! May we be evermore encouraged to seek the Lord, not run from Him and blame Him and get bitter in trials. And if we could talk to Paul now, I'm sure he would say it was worth it all.

Sermonette Sample Two: "How Much Rat Poison Is Too Much?"
Imagine with me being at a delicious July 4th cookout in your back yard. Roasted silver queen corn, a baked potato right out of the coals, and corn bread from your grandmother's special recipe baked in a dutch oven over the open fire . . . all of it floating in real country, hand-churned butter. And right in the middle of the huge platter on which this feast is served, is a great big, thick, juicy T-Bone Steak!

And your next door neighbor's rambunctious little boy comes over and sprinkles rat poison over this scrumptious meal while you're up to get a refill of ice tea before you get started!

The foaming white ooze on your T-Bone immediately alerts you to the prank and your neighbor's belly laugh over the fence tells you who's to blame. You stomp over to the edge of your yard and start to vent your anger when your neighbor defensively blurts out, "Hey, wait a minute, my little boy only put a sprinkle of the stuff on your plate. It won't hurt you!" Relieved you calm down and settle back into your chaise lounge to enjoy your banquet.

WRONG! You wouldn't touch the stuff would you? Why not? Because you don't want ANY rat poison on your T-Bone. None, nada, zero, zilch,…right?

Ezekiel 18: 4 quotes God as saying, "The soul that sins shall surely die." God doesn't want any rat poison on His plate either! And in Romans 3:23, Paul states that "all have sinned and come short of the glory of God." So we have a very big problem! We all live under a death sentence. But, unlike your neighbor, our Heavenly Father doesn't think it's funny. In fact, He was the only one who could justly do anything about it . . . He was the only one who could clean that lovely meal of its contamination. And He did! Praise God!

"For God so loved the world, that He gave His only begotten Son, that whosoever believes in Him, shall not perish, but have everlasting life." John 3: 16 (KJV).

May each of us NEVER FORGET this simple message. A lot follows our faith in Jesus Christ because it releases to us an eternity of wonderful, growing life, but without that uncomplicated faith we are DEAD!

Sermonette Sample Three: "The Power of Love"
"Beloved, let us love one another: for love is of God; and every one that loveth is born of God, and knoweth God. He that loveth not knoweth not God; for God is love. In this was manifested the love of God toward us, because that God sent his only begotten Son into the world, that we might live through him." 1 John 4: 7-9 (KJV).

The following is a true story as I understand it. In the early days of aviation, a small postal service company was trying to establish air mail over the Andes mountains between Peru and Argentina. They hired a young, brave pilot who was newly wed. The couple was deeply in love. Not long after taking the job, due to unexpected problems, the young man ran out of gas in the middle of the huge mountain range. He crash landed in a frozen, jagged wasteland in the middle of the Andes. For days he waited for rescuers to find him. He saw one plane searching for him, but they did not see him or the flare he fired. A few hours later a blizzard swept into the mountains and he realized that the search would be called off.

Though the usual rule is for survivors to stay at the crash site, it became clear to the downed flyer that his only hope was to find his way out of the mountains before he starved or froze to death. Most of his thoughts were absorbed by the vision of his little wife waiting and praying patiently, as she did on each of his flights, for him to come home. Scaling peak after peak, the prospects of success diminished each time he broke the next crest just to see more of the forbidding wasteland stretching as far as he could see in every direction. After many days of struggle, fighting frostbite and overwhelmed with the hopelessness of his situation, he finally decided in his frozen delirium to lay down and die. He built a pillar of rocks around him to mark his body and began to say goodby to his beloved wife. But the thought of her tormented despair . . . the longing in his heart to comfort her . . . . Deep within his being he could hear her calling, "Don't give up! I love you! I need you!"

Somehow, someway, the lost pilot's stiffened limbs moved. The rocks piled to mark his death slowly rolled away. He dragged his body erect with determination, ignoring the agony, ignoring the hopelessness. A few hours later, exhausted and frostbitten, the lost young man crumbled off a shelf of snow on a mountainside into a valley of grass where a shepherd found him and brought the rescuers to his aid.

As soon as the delivered newlywed, warm and recovering, could get to a phone, he called his precious wife. All he said was: "I love you, thank you for saving my life!"

Each of us, in our own situation is much like that pilot. We find ourselves often in desperate circumstances, enduring hardship and pain. Christians are all on a spiritual trek over hostile territory, struggling with our own weakness in the face of insurmountable odds. How many times have we felt like giving up? The lost pilot found strength in the love he and his wife shared for each other. May God grant us such a vision of His love for us, that no matter what comes our way, the love He has for us and the love we have for Him will keep us faithful until we hear our name on His lips calling us home! When we are tempted to give up, let us remember how He loves us.

A Word About Bible Translations
Because most of the dear souls in the facilities to whom you will be ministering are elderly, we would remind you that the majority of them were raised with either the King James Version being used in the church and in the home or the Revised Standard Version. We know that, today, there are many newer versions which have advantages for many different reasons. But, if you use them, it may not make a big difference to most, but a few in your audience will not think you are reading from Holy Scripture unless it is the "KJV" or the "RSV." For this reason, if you are really uncomfortable with the wording of these classic translations, we suggest you try the excellent work of the New King James Version or the New Revised Standard Version. For clarity, it may often be appropriate to read a verse or two from more than one translation.

---
Memorial Service Programs
How to Do a Memorial Service
In the event of the death of a resident, the care facility may choose to offer a memorial service for the staff, residents and family members to participate in. Below is a sample invocation and benediction which can be used along with our generic Memorial Service Programs (Click here for ".PDFs" of our Memorial Service Handouts). The programs (or service bulletins) offer a "built-in" format for a service including an invocation, a popular hymn, a responsive reading, a time of reflection on the lives of those who have passed, an appropriate poem and a benediction.

By using these materials and following the simple programs provided, a staff member, a capable resident or a volunteer from the Christian community can conduct the memorial service.
Memorial Service Invocation Prayer:
Heavenly Father, we set ourselves aside in these moments, before Your Presence, to commemorate the lives of these, our friends and family. We ask you for comfort in this time of loss. May the good memories of our loved ones who have gone before us Serve to inspire us here to a better life in Your sight and before our fellow man. Thank you Lord, Amen.

Memorial Service Benediction Prayer:
Father God, Truly, You are the Hope of life And we acknowledge Your Providence and Care In the lives of these our loved ones. We thank you for letting us be near them and to know them. We thank You for their lives. And we now commit them into your loving Hands. Amen.

---
Volunteer Chaplaincy Program
Introduction
As discussed elsewhere in this handbook, increasing numbers of elderly citizens are being cared for in long-term care facilities. Unique challenges to pastors are brought about as many of these elderly parishioners and family members are forced to make decisions that place the elderly far from their home church. Also, it is not unusual for a care facility resident to have lost contact with their church because they are of a previous generation and few of their contemporaries are still alive. Thus, clergy and lay people from the home church cannot or do not always effectively minister to the spiritual needs of seniors belonging to their congregation who now live in nursing homes.

In the light of this growing need for chaplain ministries in care facilities, Christian Concourse encourages qualified volunteers to consider helping to fill the void of this vital Christian service. Our suggestions around which you can fashion your own chaplaincy program with a specific facility are described in the following paragraphs. Our special thanks go to the late Rev. Ed Strange, a gifted and anointed chaplain, for his assistance in formulating this program.

The purpose of a volunteer chaplaincy program is to provide Christian pastoral services for elderly residents. Occasionally, their family and the staff of the facility caring for them will request such ministry. The activities a care facility chaplain offers could include Christian encouragement, serving communion, conducting baptism, Bible reading, hospital visitation, funeral services, bereavement support and prayer. If possible, the chaplain would be on call for emergencies and deaths.

Though it is a matter of the policy of each care facility, we recommend that a chaplain be a licensed minister. We should immediately note that there may be exceptions to this rule and each candidate for this program should be considered on the basis of their specific skills and qualifications.

Chaplain Pastoral Visitation
In order to establish a meaningful pastoral relationship with the residents, it is recommended that visitation to care facilities be a minimum of twice weekly. During these visitation periods, which should be scheduled with the facility activity director, residents may be seen upon request or by referral from staff or family members, but never without the residents' expressed consent. A general availability of pastoral care to encourage residents is also important. Allowing for specific facility regulations on privacy, the "Chaplain's Information Form" (which follows this article) should be provided to the minister for each resident that is referred to him or her for a pastoral visit. These forms must be kept in the facility in a special notebook for the minister to refer to and annotate as necessary. The only ones with access to this notebook would be the minister, the staff of the facility, and the resident (upon their request).

Chaplain Visitation Log
In some long-term care settings it would be helpful to the staff of the facility, especially the activity director, if a log were kept documenting the various resources and activities that the volunteer chaplain has shared with which residents.  A log like this would also be helpful to the chaplain in sharing the practical aspects of his or her ministry with supporters. Click here for a ".PDF" copy of our Chaplain Visitation Log
Hospital Visitation
When nursing home residents are hospitalized, there is a special need for regular visits from the familiar facility chaplain. In some cases, the visits of their nursing home chaplain may be a major factor in the reduction of anxiety for the hospitalized nursing home resident as they try to accommodate the rapid turn of events in their life.

It is necessary to establish good communication procedures with the care facility in order to effectively provide services when residents are hospitalized. This means a facility would be helping their resident and the chaplain if they let the chaplain know when the resident is sent to the hospital. Loved ones of the resident should be informed of the availability of pastoral care as part of the facility's commitment to the spiritual needs of the resident and their family.

Often, family members will need assistance during this critical period. Family members appreciate visits and receive much needed support when pastoral care is readily available and frequent.

The hospital stay for elderly patients is often longer than that of younger patients because the elderly are prone to complications due to their age and chronic medical conditions. Also, it should be noted that a resident's recovery from hospitalization may require several weeks or months in rehabilitation at a specialized nursing facility and they may not return to their original facility. Pastoral care should be continued if possible to encourage these residents, and they should be referred to another pastoral care giver when necessary.

Family Bereavement Support And Funeral Services
Bereavement support may be extended to family members in the event of a resident's death. This service may be optional where pastoral care is limited or the minister is unavailable to perform such services for the family. When bereavement support is available, the care facility should inform the family upon notification of the resident's death and provide information for contacting the minister concerning his/her availability for pastoral bereavement support (and funeral services if desired). The facility should notify the chaplain of the death of a resident as soon as the information is available in order for the minister to offer his condolences and support to the family.

Family support may also include a written sympathy card from the minister which reflects the chaplaincy program of the care facility. This should be done as expediently as possible and with the support of the care facility administration.

Bereavement Support for Facility Residents and Staff
In most cases, facility residents and staff are unable to attend funeral services for those residents who have died. Bereavement support within the facility itself then becomes an effective way to allow residents and staff to express their feelings and loss. It is also a comfort for them to know that they will be remembered by their extended family when they themselves die.

This support can be accomplished by the resident chaplain in two ways: first, individuals who were close to the deceased resident can be referred to the minister for visitation when the staff feels it would be appropriate or helpful. Second, a memorial service may be held within the facility for those residents, staff and family members who wish to attend. For ideas and materials for performing Memorial services refer to that heading in this section of the handbook.

It can be noted that where closure is provided and when bereavement support is available, residents suffer less depression and express less behavior that serves to act out their own anxiety and fear. This allows the facility staff to focus more of their attention on present needs rather than the continued anxious behavior of residents who are left with unresolved grief at the death of others.

---
Transportation
Though some facilities have a van or small bus, just about all long-term care facilities could use assistance transporting their residents. It is not unusual for an activity director to have to leave behind some residents when going on an outing. If you have a spacious vehicle or a church bus, you may be able to help. Call your local care facility for the possibility of meeting a great need.

If you do not have a vehicle, you may still be able to aid in transportation by being a chaperone. The more able-bodied volunteers that attend an outing, the greater the number of residents will be that are able to participate. Help is needed with boarding the vehicle, holding doors, pushing wheelchairs, and many other tasks.
Depending on the kind of facility under consideration, the types of trips might include museum tours, sightseeing, movies, shopping mall visits, attending concerts, doctor and clinic visits, going to amusement and theme parks, state fairs, sports events, fishing trips, church services and special religious events . . . to name only a few.